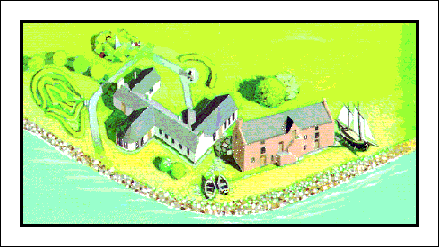 HISTORY & WILDLIFE EXHIBITIONS
ROGUES GALLERY THEATRE
SEASHORE PICNIC AREA
Storehouse of Foulis is the Highlands finest new visitor attraction. Delightfully set on the shore of the Cromarty Firth with beautiful views out over the water, and to the mountains beyond. Centrepiece of this major new centre is the fully restored 18th century grade A listed Girnal or Rent House, the finest remaining example of what used to be a familiar type of building dotted along the coasts of Easter Ross and Sutherland.
The Girnal houses a series of entertaining, informative and educational history and wildlife exhibitions. Unravel seven centuries of land and people brought to life in the Rogues Gallery Theatre. Learn about the Munro Clanlands, their people, history and heritage. Gaze into the past in the authentically recreated Rent House, with cut-away floors above enabling the whole content of activities to be seen and enjoyed, all complemented with a Son et Lumiere show.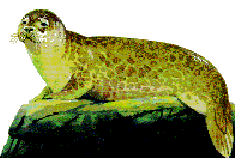 The Cromarty Firth is well known for its colony of common seals and the visitor can explore the evolution and environment of these fascinating creatures in the exhibition, as well as being able to view the seals on their haul-out sites just offshore. These exhibitions are particularly enjoyed by children who can hear all about the myths and legends surrounding the seals in the story cave, stories which abound all around the Highland coast.
As well as its seal colony the Cromarty Firth is internationally known as a wintering and feeding ground for migratory birds - most winters the firth is home to 30,000 waterfowl - and depending on the time of year - the firth abounds with bird life. This is just one of many reasons why the Cromarty Firth and surrounding area, including Foulis Ferry, has been designated an S.S.S.I. (Site of Special Scientific Interest).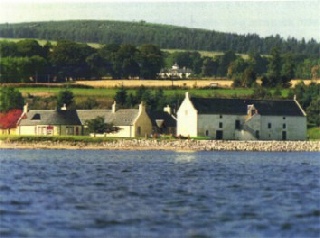 One of the major landscaping pieces is the authentic and accurate stone set sundial with its feature Gnomon, each piece hand crafted and set from Caithness stone. The popular picnic area is situated right on the shore from where seals can be viewed hauled out on the banks and rocks of the firth, tidal conditions allowing.
No matter what the weather Storehouse of Foulis offers a great day out, something for every-one inside and outside. We look forward to extending you a warm Highland welcome.