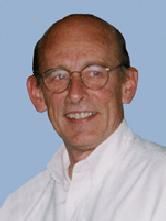 Many have often wondered on who exactly Bob Munro is. And few have an idea of his work in football and the general community around the Mathare Slums.

Many may also wonder why he is being singled out as the cause of problems facing Kenyan Football today.


It is said that Bob Munro wields so much influence in diplomatic, corporate and grassroot circles, which have left KFF luminaries exposed. He is said to be so close to the FIFA top-brass that few people in the world can boast of similar ties.

Well, a brief bio indicates that Bob Munro is the Managing Director of XXCEL Africa Ltd. Since 1985 he has lived and worked in Africa as a senior adviser on environmental policy, water resources management and sustainable development for African governments, regional development organizations and the United Nations.

He is the founder and Chairman of the Board of Trustees of the Mathare Youth Sports Association (MYSA), a self-help youth sports and community development project started in 1987 in one of Africa's largest and poorest slums. Today over 14,000 youth on 1,200 teams take part in the MYSA sports, slum cleanup, AIDS prevention, leadership training, jailed kids, photography, music and other community development activities. Another 10,000 youth from eight countries participate in a similar sport and development project initiated by MYSA in 1999 in the Kakuma refugee camp in northwest Kenya.

He is also the Chairman of Mathare United, one of Kenya's top and most popular football clubs, and is a Director and Vice Chairman of the Kenyan Premier League Ltd.

MYSA and Mathare United won the 1992 UNEP Global 500 Award for environmental innovation (Rio de Janeiro), the 2001 CAF/African Youth Development Award (Johannesburg), the 2003 Prince Claus Award for cultural achievement (Amsterdam), the 2004 World Sports Academy/Laureus Sport for Good Award (Lisbon) and the 2004 International Fair Play Award. Not to mention that him and MYSA have been nominated for the prestigious Nobel Peace Prize for the work currently being undertaken in Mathare Slums.

In 1999 Bob was awarded the Stromme Foundation "Help for Self-Help Prize" in Oslo.

While many will be celebrating his deportation as ordered by Sports Minister Maina Kamanda, a dark cloud awaits the slum dwellers of Mathare, who have come to regard him as one of their own, as his work has directly touched 30,000 homes in the sprawling area.

Munro, who has lived in Kenya for over 20 years has equally adopted three Kenyan kids.

This is the first time ever that the Kenyan government is deporting an individual over perceived international ties. His perceived influence over other KPL clubs has been viewed by many as "opposition" and thus the indication from the minister that they will equally be disbanded.

It might also be a first time that FIFA will take some of the harshest decisions in Kenyan history.