All the presidents' man


Harry Munro CBE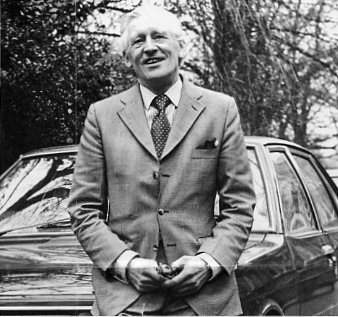 Any look back over the first 100 years' existence of the NFUS would be incomplete without a study of the man who steered that organisation through nearly a quarter of a century of farming problems -Harry Munro. In a tribute at his retirement in 1978 it was said that he served 27 presidents of the Union, from Alan Grant in 1949 to Mike Burnett in 1978. He not only served them and all Union members but saw it as part of his duty as senior Union employee in encouraging, cajoling, nurturing and occasionally restraining the individual nominally in charge of the Union.
Harry came from farming stock in Ross-shire, gaining an MA and an LLB from Edinburgh University. These studies were interrupted by war service in the RAF. From training on various biplanes at Hamble he was moved back to Scotland where he flew heavy aircraft involved in air sea rescue. He spent the last 18 months of the war in officer training, firstly at Fochabers and finally at Cranwell by which time he had attained the rank of squadron leader.
After working as a legal assistant in the town Clerk's office in Edinburgh Corporation and doing a stint as an assistant lecturer in administrative law at the university he joined the Union as an assistant secretary in 1949. Following the previous incumbent, William Graham's sudden death in 1955 he assumed the top job.
During his time in office — his title was actually 'Director and General Secretary' — one of the main issues facing the industry was Britain joining the then EEC (European Economic Community, now the European Union). He reckoned one of the Union's major successes during that time was, eventually, winning the argument on the 'green pound.' In the run up to the UK's entry into the EEC, he insisted that support for Scotland's hill and upland farmers had to be included in the package.
He was also robust in ensuring that Scottish farming should be permanently represented in Brussels, and a legacy of his persistence in this was seen last year with the 40th anniversary of the BAB office in Brussels.
Other pluses from his time as top Union official were his success in preventing the intensive livestock sector from paying rates, and maybe more controversially steering members away from militancy as a form of protest.
His retrospective views on his presidents are interesting, "I don't think there is an absolute correlation between being articulate and being good in office, although clearly an ability to say what you think effectively is a great help. Indeed, maybe some presidents talked too much. Some, however, certainly suffered from not finding it easy to express themselves. The quality which really matters in a NFU president is not talking, but judgement."
On his retirement he spoke of his relationship with elected leaders, "1 still count many of my presidents as personal friends. I never reached a point where I considered resignation because 1 couldn't get on with any of them, though I did have some good going disagreements with some. Sometimes I think this was a standard and effective way of starting a good relationship, particularly if the row occurred before the man became president at all."
Harry's views on the Union 35 years ago when he retired arc still relevant: "We are a trade association and our job is to represent the industry's attitudes to the government frankly. We do lots of other things - launch marketing schemes, etc, - but our real job is to represent the industry's needs and attitudes to the government. MPs will tell you, and 1 don't think they are indulging in Nailery, thai we really are an elleclivc machine. We pour oul an enormous amount of material - not just to members but directly to MPs. Those with just a little interest in agriculture seem to place a lot of value on this material". His work at the Union was recognised with the award of CBE in 1964 and he became a Fellow of the Royal Agricultural Societies in 1972.
On his retirement, tributes were paid by President Mike Burnett and Henry Plumb, President of NFU England and Wales, when he was described as 'having style, character and ability'. It is significant that respect for him by politicians was evidenced by tributes coming from both sides of the house at a Scottish Grand Committee Debate just after he retired.
Perhaps it wasn't widely known but Harry's wife, Ena, was a skilled shorthand typist and especially in the early days would often do unpaid Union work with Harry at their home during evenings and weekends. After his retirement in 1978 Harry and Ena moved home Irom Edinburgh to Argyll where he spent lime enjoying one of his passions, sailing.
Some of the material for this article was provided by Harry's son Dr Alan Munro, who is a retired GP living in Muir of Ord.